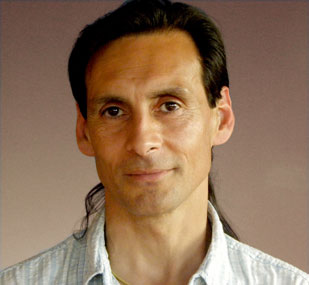 Ciruelo
Designer say
Ciruelo Cabral was born in Buenos Aires, Argentina on July 20, 1963. His formal art training was limited to a few courses in drawing and advertising design, after which, at the age of eighteen, he immediately found work in an ad agency as an illustrator.
At the age of twenty-one, he became a freelance illustrator and started a career as a fantasy artist. In 1987 Ciruelo traveled to Europe and settled in Sitges, Barcelona, Spain.
Ciruelo has illustrated the cover for the 10th Anniversary edition of the book ERAGON, by Christopher Paolini. He has also created a number of album covers, Steve Vai's The 7th Song and The Elusive Light and Sound being two of them. The Swedish rock band, The Flower Kings have also commissioned a painting for their album Adam & Eve. Other clients include TSR, Berkley, Tor, Warner, Ballantine, Heavy Metal magazine, Playboy magazine, etc.
Ciruelo has also illustrated the cover for the10th Anniversary's edition of the book ERAGON, by Christopher Paolini and, in 2016, did over 40 ink drawings for the Eragon Coloring Book. At the beginning of 2017, he was invited to be one of the judges for the prestigious contest Writers and Illustrators of the Future.
more>>>